Happy Independence Day!
Yay! Let's celebrate with a whole month of yoga and related goodies. Below you will find a collection of blogs and bloggers who are sponsoring some pretty fabulous giveaways.
First thing you gotta do, check out my giveaway for a yoga DVD – Barkan Method Hot Yoga – Contest ends July 20th, 2010
Now, here are some awesome giveaways for July from some of the bestest blogs I have found. If you are running a giveaway on your blog or website, please link up below!!
I just love kids yoga – and my kids do, too! Check out this Happily Ever Active Review and Giveaway for On-The-Move-Muchkins DVD.
Check out My 365 to a Size 5 …. she's is loving yoga and giving away an Aurorae Yoga Mat – niiiiice.
Yet another Aurorae Yoga Mat Giveaway via Burning Moon.
And who doesn't love Yogi Teas? Not only the yummy factor but the tea tags are always inspiring and smile-inducing. Your World: Healthy and Natural and Yogi Tea are giving readers a sampling of Green Tea Energy, Bedtime, Kava Stress Relief, and Green Tea Kombucha. Mmmmmm. Check it out.
Wandering Sage Wisdom has created this giveaway to celebrate the release of the 2010 version of Zen Anti-Diet eBook. You can win one of five copies of Zen Anti-Diet: Mindful Eating for Health, Vitality and Weight Loss. Read more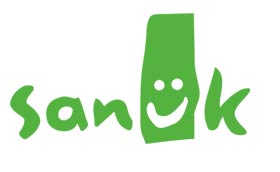 Sanuk Sandals has a line of footwear that uses yoga mats as the cushion. Oooh. Aaah. Gotta be comfy, right? What Mommies Need is giving away a pair! And I just wanna say – Thanks!!
elephantjournal.com is running a pretty amazing yoga giveaway y'all. The prize: Two boxes of Vitality + Balance YogaEarth Products and a Manduka Yoga Mat eKo Lite, all valued at +$200.
elephant journal reviews: YogaEarth Click here for giveaway details (scroll down to the comments) or "Like" elephantjournal.com on Facebook to stay in the loop.
Addicted to giveaways? Here's some more for later in the month and you can even add yours, too!!
Lots of Love,
Lindsay